As shown in the videos below, Paso Finos
have a smooth, natural gait from birth: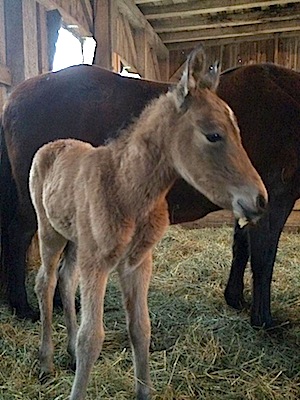 One-day old Luna
SS Paso Finos, Cass City Michigan.

One day old Paso Fino filly, Luna is already gaiting.
Luna showing her Fine Step and gaiting.
Luna at two days old feeling her oats!
Amazing Paso Fino foal gaiting video.
>
Paso Fino filly, 10 hours old with David Palacio